PLANO
A stunning example of neoclassic watch design.
All the elegance, without any of the dusty vintage feel. The ultimate modern dress watch for both men and woman.
Now available to own for just US$99
SHOP PLANO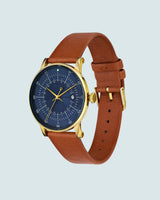 TRIVIUM
END OF LINE SALE!
Our everyday watch, the Trivium, is now available for a fraction of its original price.
Pick one up for only US$30
SHOP TRIVIUM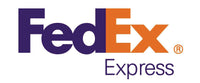 Qualify For Express Shipping
All Orders Over US$200 Will Be Shipped With FedEx Priority 2nd Day Service for FREE! 
PLANO BEST SELLERS
SQ38 Plano watch, PS-38

Sale price

$99.00 USD

Regular price

$285.00 USD

SQ38 Plano watch, PS-36

Sale price

$99.00 USD

Regular price

$285.00 USD

SQ38 Plano watch, PS-28

Sale price

$99.00 USD

Regular price

$285.00 USD
NOVEM BEST SELLERS
SQ39 Novem watch - NS07

Regular price

$149.00 USD

Sale price

$149.00 USD

Regular price

$395.00 USD

SQ39 Novem watch - NS08

Regular price

$149.00 USD

Sale price

$149.00 USD

Regular price

$395.00 USD

SQ39 Novem watch - NS09

Regular price

$149.00 USD

Sale price

$149.00 USD

Regular price

$395.00 USD
TRIVIUM BEST SELLERS
SQ40 Trivium TM-11

Sale price

$30.00 USD

Regular price

$149.00 USD

SQ40 Trivium TM-31

Sale price

$30.00 USD

Regular price

$149.00 USD

SQ40 Trivium TM-32

Sale price

$30.00 USD

Regular price

$149.00 USD